Restaurant Primrose
Indulge in our exclusive restaurant
Find out more about the Primsore Restaurant

There are only 5 tables that make up the exclusive Primrose Restaurant at Saint Andrews Hotel Gramado, each one under an 8-arm Maria Tereza Crystal Chandelier. The decor in brown and pink ensures that the eyes are dazzled, while the menu delights the palate.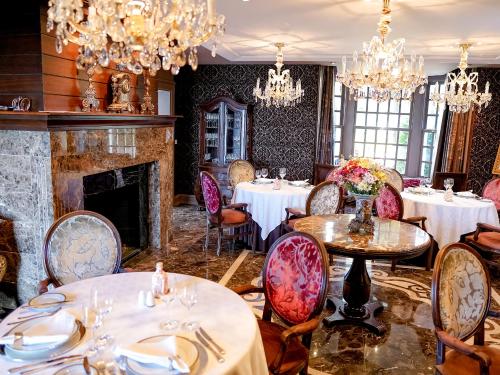 Every detail of the restaurant contributes to the intimate and refined atmosphere.
As tables are lit individually by a beautiful Czech crystal chandelier. We create personalized recipes for guests, inspired by one's preferences, for an exclusive meal.
The sophisticated gastronomia autoral uses fresh and preferably organic ingredients, so that the guests have access to the purest taste possible.
Try still